HED I-70 (Flush Face)
Illuminated or Non-Illuminated
The HED I-70 Flush Face sign system provides either an illuminated or non-illuminated option for primary or secondary site identification, wayfinding, or directional signage. The system creates a strong visual impact with its seamless design and hidden fasteners. Choose to mount the sign on our post extrusion or to a masonry base with an added decorative base skirt, either option will create a timeless look. All stock material finish is off-the-shelf primer white or take advantage of our color matching capabilities and/or custom color options.
Aluminum Faces with a Heavy Gauge Frame
The HED I-70 Flush Face sign system has two chemically bonded aluminum face panels with a 7" wide heavy gauge, extruded aluminum cabinet style frame. When choosing the exterior post mounting option, the two side frames contain a mounting extrusion, allowing it to slide into either a slotted 3" x 7" rectangular posts or 4" x 7" radius posts. The cabinet is then held in place with concealed locking squares within the chosen post style. Both post styles allow for an adjustable reveal of 1/4", 1/2" or to carry the frame flush. Internal posts are an option as well and can have welded baseplates or they can be removeable.
Often Used For
Directional Signage
Primary Site Identification
Secondary Site Identification
Wayfinding Signage
Lifting pins for larger signs available upon request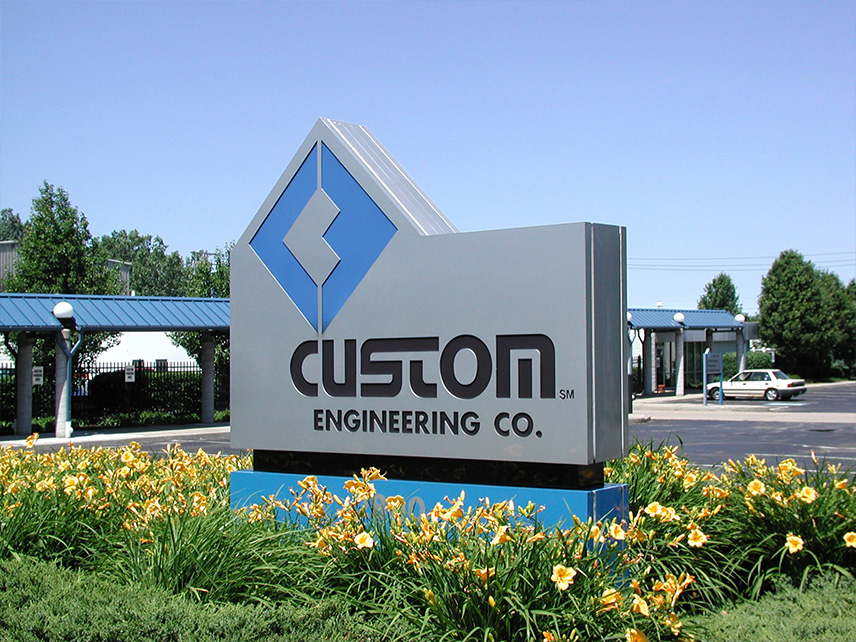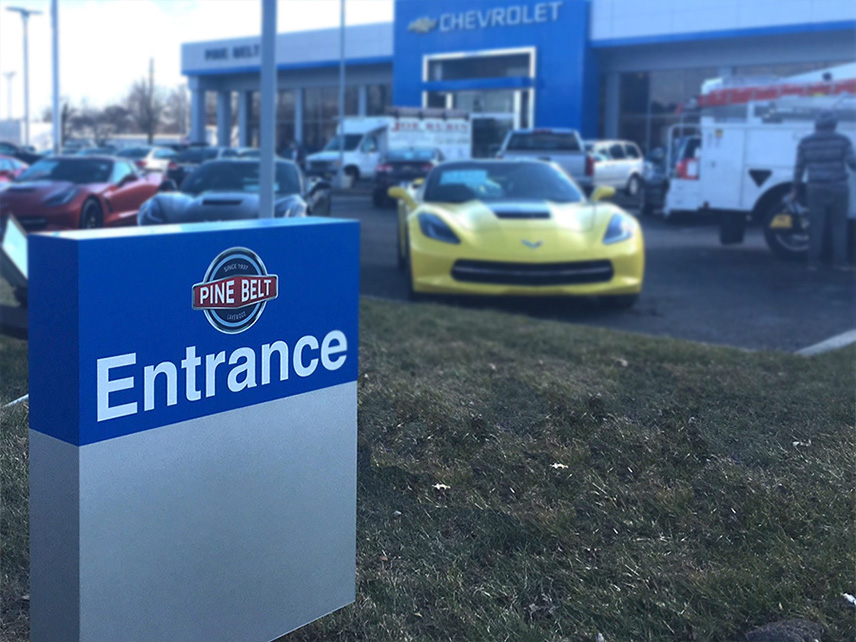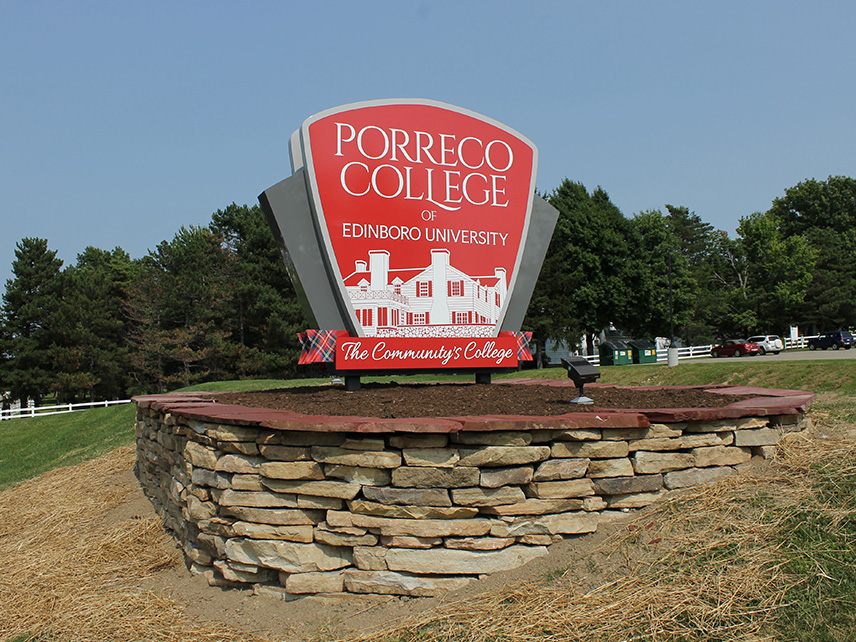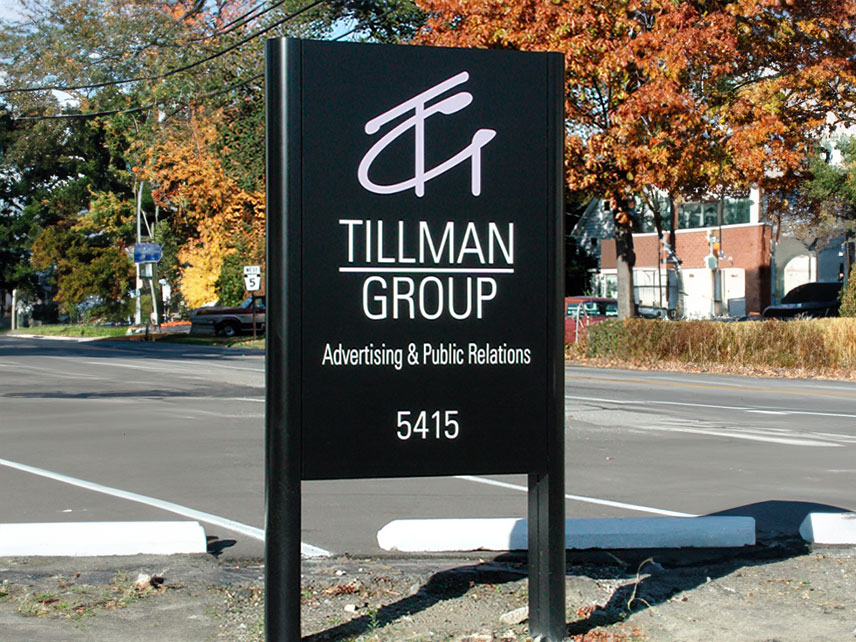 HED I-70 Technical Detail
Standard 3" x 7" rectangular post
Post slot offers optional flush or 1/2" reveal
Injection molded post cap
Corner key
HED I-70 top/bottom frame
HED I-70 mounting frame
.080" Aluminum message panel
Energy efficient LED units
Locking square with set screw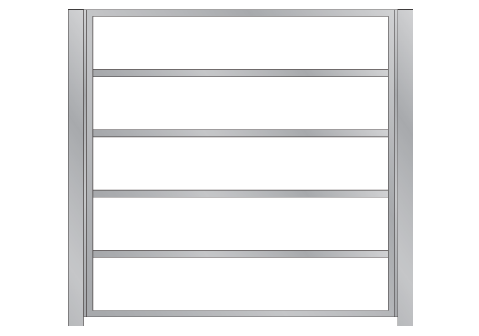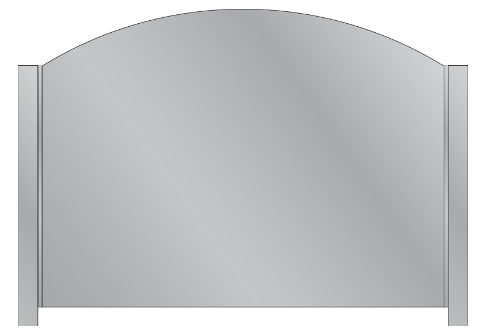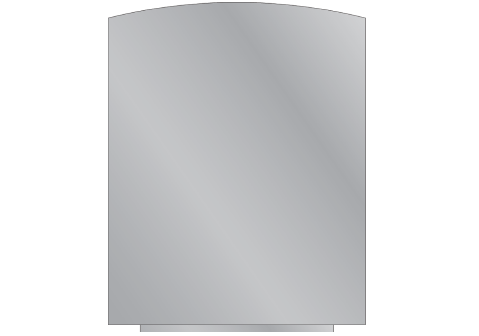 Mounting Options:
Double Post
Wall