Howard Industries not only offers exterior architectural signs painted, with graphics and fully assembled for your end users, in addition we offer exterior signage kits and sign blanks as well.
Available exclusively for our non-illuminated post and panel signage systems, our aluminum signage kits consist of sign frame and mounting posts only (no panel). Sign kits are cut to size, include all hardware necessary for assembly, can be painted and are available in custom shapes. Signage kits ship within one week of order date.
We also offer sign blanks (panels) available in standard sizes 12" x 12" to 48" x 96". Panels of .050" and .080" aluminum with pre primer white on pre primer white finish, as well as .125" aluminum with mill finish are available. Aluminum sign blank panels are available with your choice of our standard filed safety edge, square cut 90° corners or custom radius corners up to ½". Requests for custom colors and panels cut to custom sizes or shapes are welcome. Aluminum sign blanks also ship within one week of order date.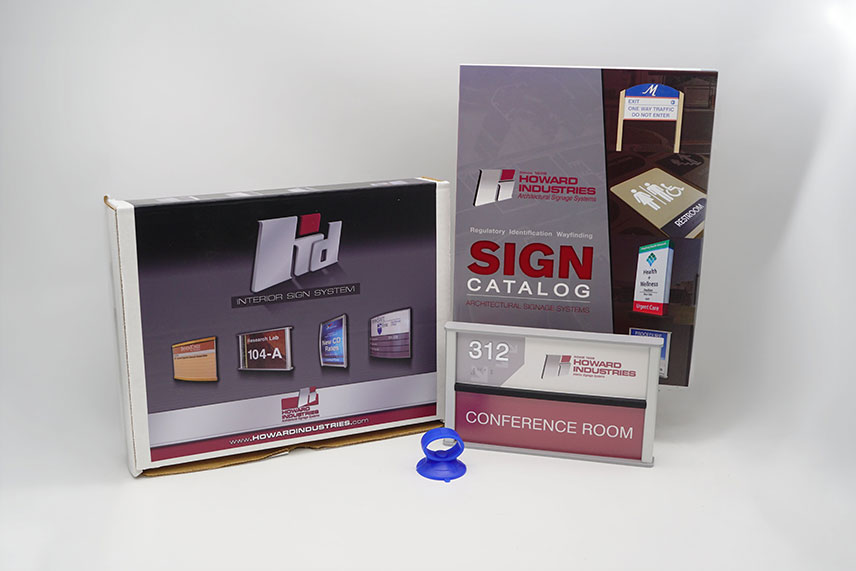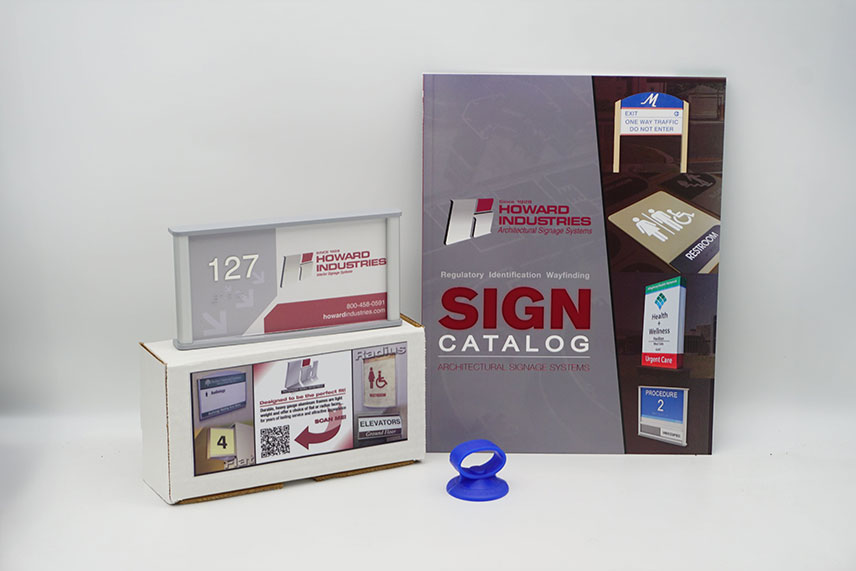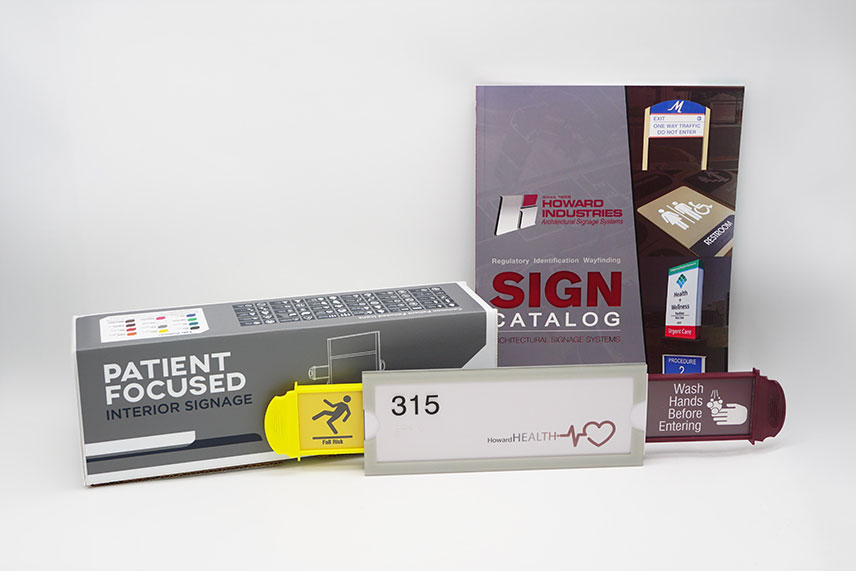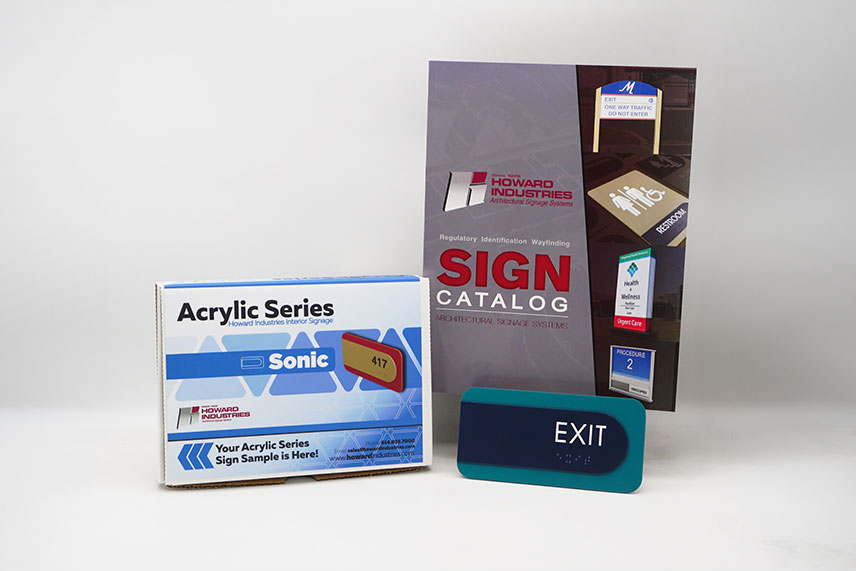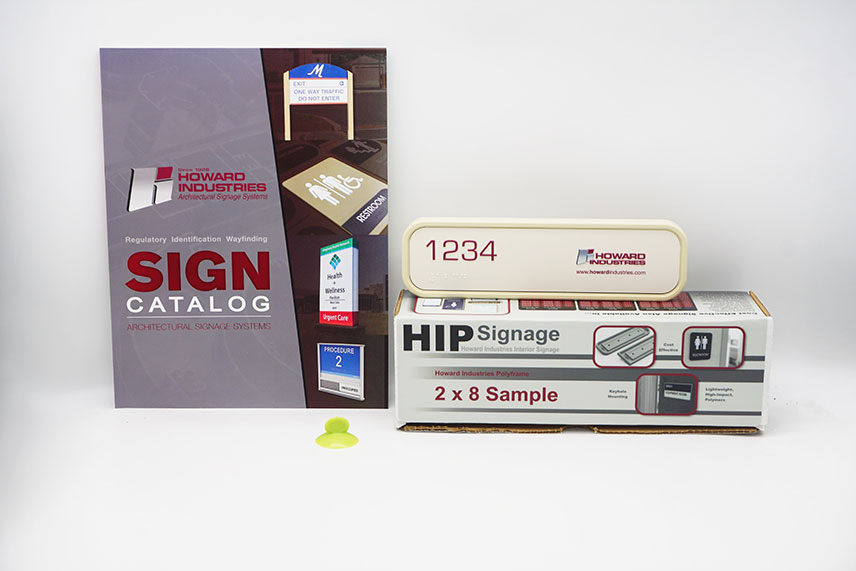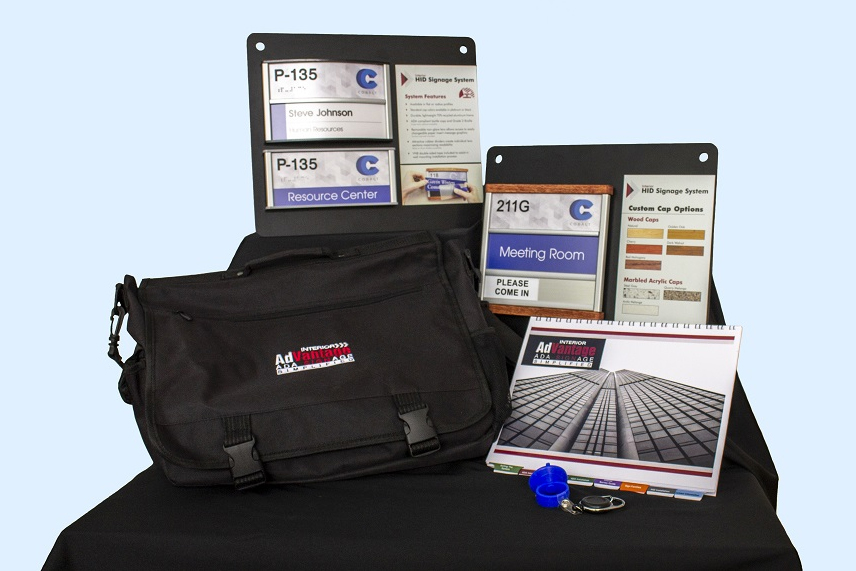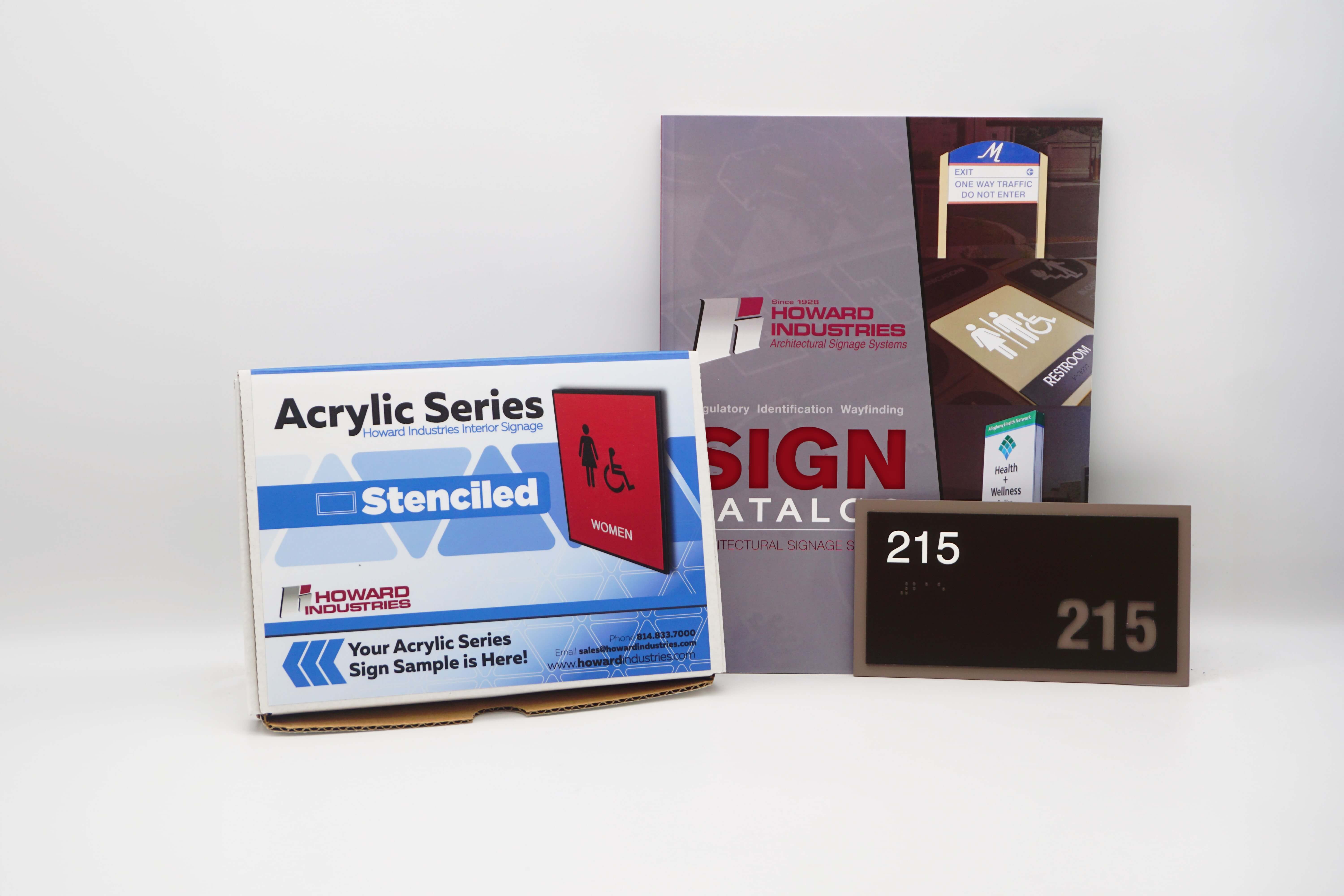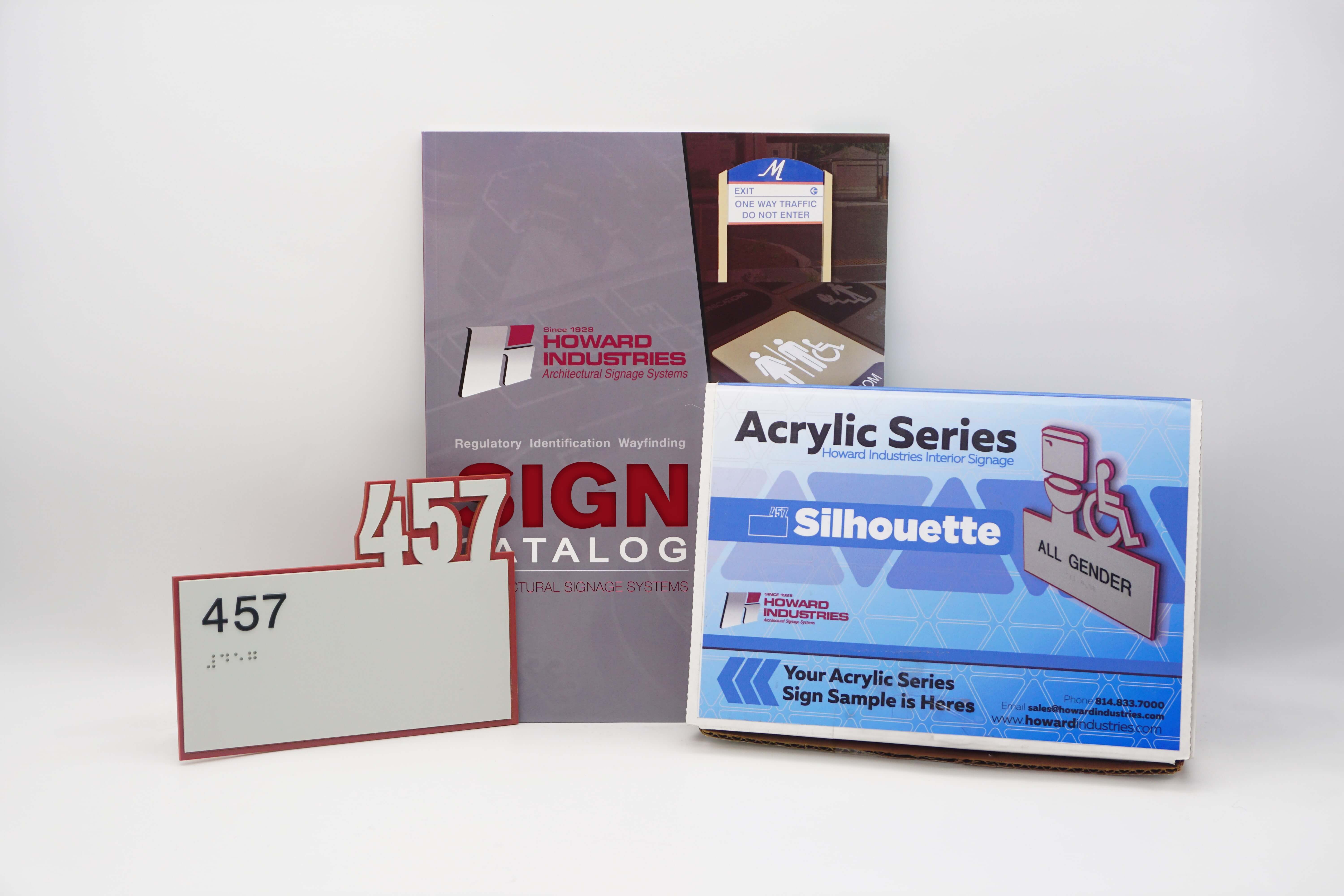 Sign System Samples to Help You Sell
We offer interior and exterior signage system samples and sample kits to assist you in making the sale. These kits come in a package that contain information about the product specified. It also includes any sales material that will help you as a salesperson in winning over new business. It includes sales literature catalog as well as a fully functional sample of our signs. Ask one of our signage experts about customizing your sign sample today!
Your sign structure was top notch and we'll use you again.
This is our first time buying from you guys and we really like the quality of the material and the informative sign descriptions you guys have.
Great Job. I had absolutely no complaints. Very accomodating to our signage needs.
Bill has been very helpful, informative, and prompt in his responses. I will use Howard Industries again and recommend them to my associates.
I'm very happy and appreciative for helping me out on this project. Everything came out as discussed and expected, including the fast turnaround which was crucial. I plan on giving you a call in the future with other projects.
We are reducing the amount of in house fabrication we perform. As a result we are aligning ourselves with quality wholesale manufacturers. Howard Industries will definitely be our go to trade partner for post and panel signage.
I just wanted to thank you and your team for the quick turnaround on the Seal redo. You guys rock!! Very much appreciated, client will be stoked!
Never got a chance to say thank you for the recent replacements for the nursing building and the lenses and caps. I appreciate it. You guys have the best customer service and I really value you folks when it comes to response and help.
I think the signs look great. The guys did a nice job.
It was a pleasure to work with you and your team. Your product and service were superb.