Channel Letter Raceway
Are you looking for a convenient and affordable method for mounting channel letters to building surfaces? Our all-aluminum channel letter raceway extrusion system includes everything you need in one package. The 4" extruded raceway includes an integral mounting flange, integral transformer heatsink and mounting platform, and a water-resistant hingeable cover that allows easy access to internal components. In stock and ready for delivery, our raceway system is available in 12 ft. lengths.
Engineered Extruded Aluminum Component System Features a 4" wide extruded raceway with integral mounting clips that can slide across the top and bottom to find that perfect mounting location.
Hingeable Raceway Cover: Provides easy access to electrical components and resists water entering the raceway interior.
Durable and Lightweight Aluminum Construction: For years of lasting service and attractive appearance.
All Components in Stock and Ready to Ship: Shipped out in standard primer white finish right off the shelves.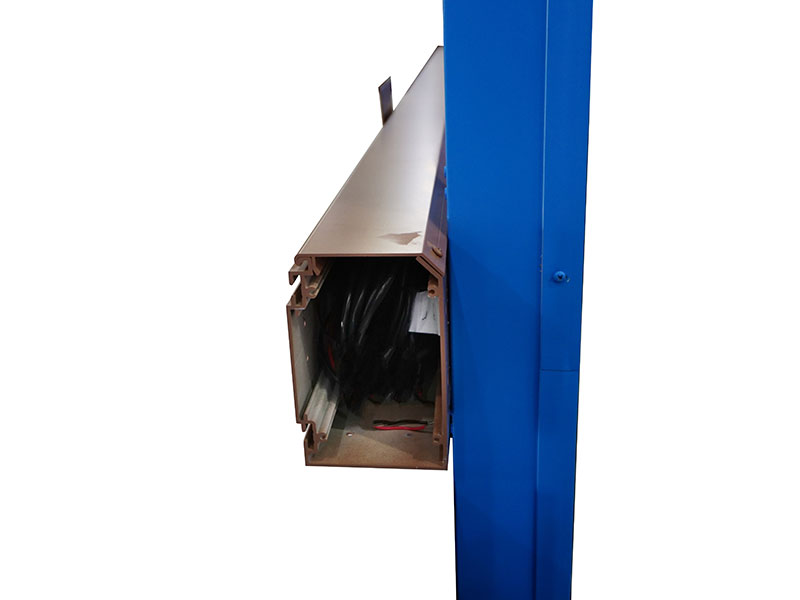 Channel Letter Technical Detail
Power Supply (by others)
5" Mounting Area
Channel Letter Fasteners (by others)
2" Wide Mounting Clips
Aluminum End Caps
Channel Letter (by others)
Wall Fasteners (by others)
Easy Access Raceway Cover