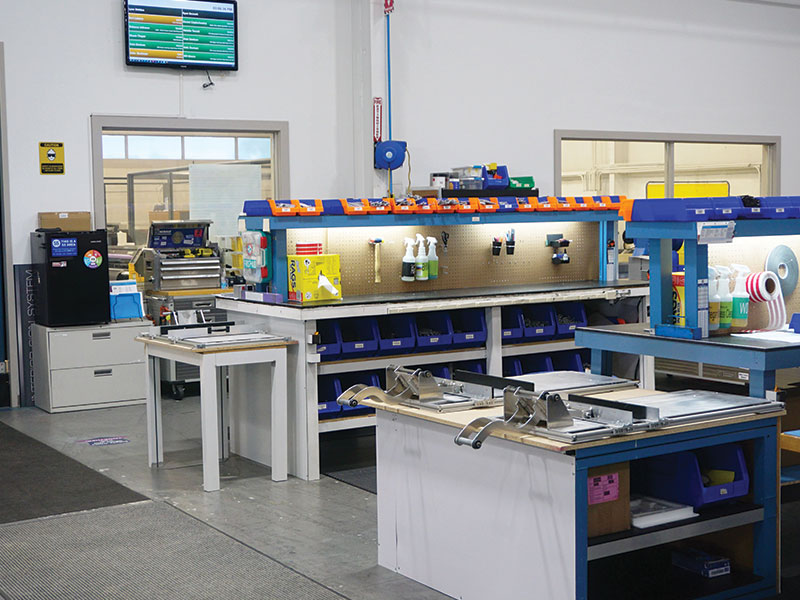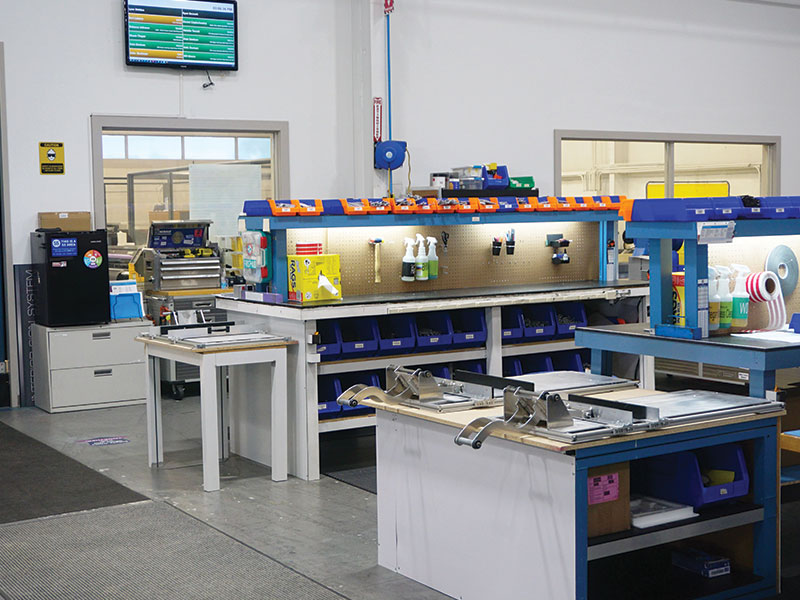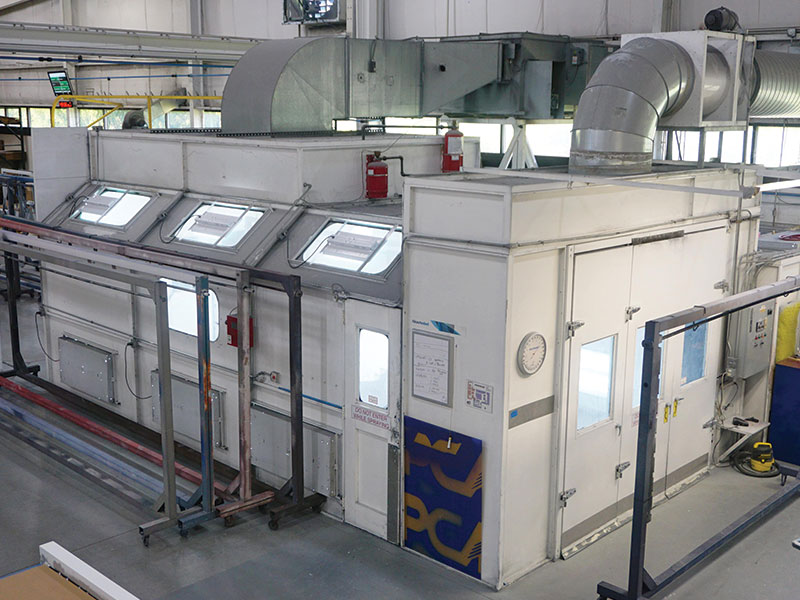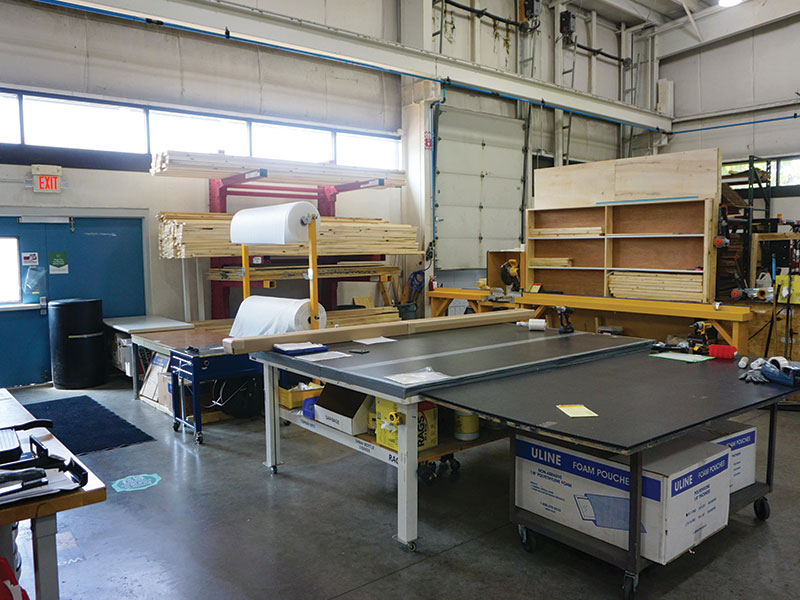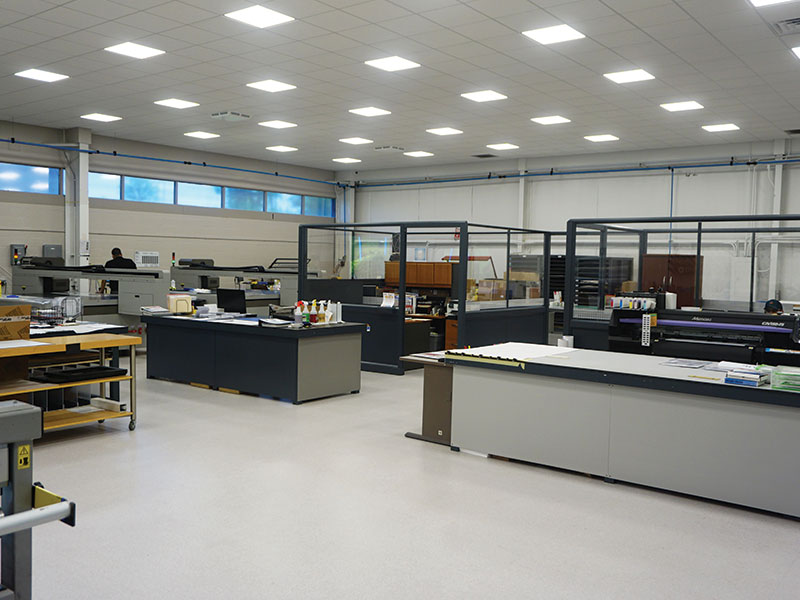 Cutting-Edge Sign Fabrication
Our technologically advanced office/production facility, located in Northwestern Pennsylvania, occupies 50,000-square-foot and employs over 50 individuals. Here, the staff designs and manufactures both standard and custom-designed interior and exterior modular signage systems, utilizing over 120 proprietary aluminum extrusions. Our architectural signage systems are perfect for identification, wayfinding/directional signage applications.
Never a company to rest on its laurels, here at Howard Industries we lead the way in adopting new strategies and cutting-edge sign fabricating technologies. Our manufacturing process is under a continuous-improvement mandate, in addition to operating in accordance with LEAN Manufacturing Ideology. Our staff members combine their signage knowledge and individual strengths in expenditure to streamline our manufacturing processes. Each and every day we are looking for ways to expand and improve our fabrication methods and deliver to you the very best in architectural signs.
Our Mission
Our mission is to design and manufacture the highest quality American made architectural signage through discipline, innovation, organization and collaboration. We pride ourselves on our distinct industry lead time and unrivaled customer service. Ever evolving technologically, we continually strive to improve all that bears the Howard name; our superior sign systems simply outperform all others.
Your sign structure was top notch and we'll use you again.
This is our first time buying from you guys and we really like the quality of the material and the informative sign descriptions you guys have.
Great Job. I had absolutely no complaints. Very accomodating to our signage needs.
Bill has been very helpful, informative, and prompt in his responses. I will use Howard Industries again and recommend them to my associates.
I'm very happy and appreciative for helping me out on this project. Everything came out as discussed and expected, including the fast turnaround which was crucial. I plan on giving you a call in the future with other projects.
We are reducing the amount of in house fabrication we perform. As a result we are aligning ourselves with quality wholesale manufacturers. Howard Industries will definitely be our go to trade partner for post and panel signage.
I just wanted to thank you and your team for the quick turnaround on the Seal redo. You guys rock!! Very much appreciated, client will be stoked!
Never got a chance to say thank you for the recent replacements for the nursing building and the lenses and caps. I appreciate it. You guys have the best customer service and I really value you folks when it comes to response and help.
I think the signs look great. The guys did a nice job.
It was a pleasure to work with you and your team. Your product and service were superb.